Replace your missing teeth and secure your loose dentures!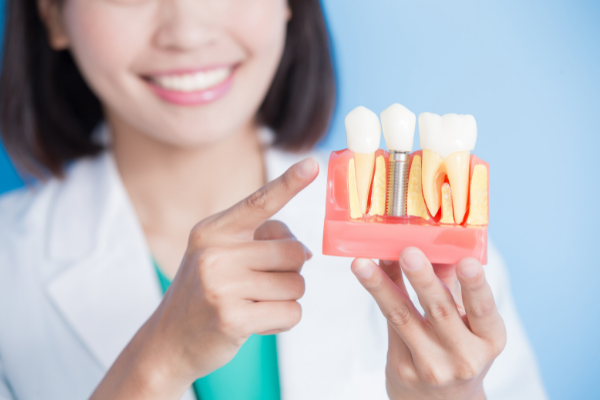 Missing teeth can compromise your health, eating habits, speech and appearance. Replacing missing teeth maintains the integrity of your facial structure and reduces the risk of deterioration/resorption of the bone surrounding the root from the previous tooth.
The preferred method of tooth replacement is dental implant treatment. Dental implants look, feel and function like your natural teeth. Implants are made from titanium and are placed in the upper or lower jaw where natural teeth have been lost. Living bone will band permanently to titanium and your system will not reject your implant like other foreign bodies.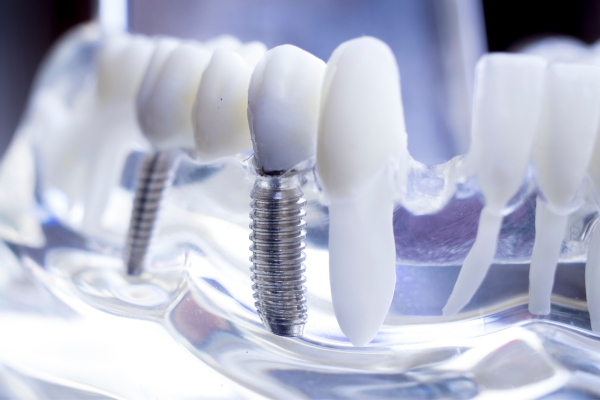 Implants can be used to replace a single tooth; support a bridge to replace several missing teeth; support a bridge when all teeth are missing; and provide secure fixation for a removable denture.
In cases where several or all teeth are being replaced, it is not necessary to have an implant for each missing tooth. Commonly 5-6 implants can be used to replace 10-12 teeth.
Denture patients will benefit with confidence in knowing your dentures are secure; improved speech and denture comfort; improved biting pressure which allows you to eat any food with confidence; and no need for denture adhesives.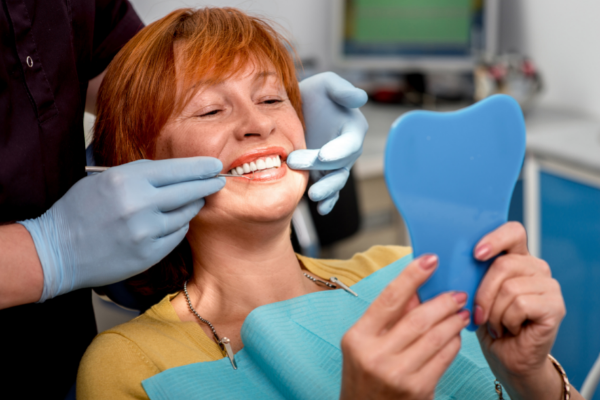 If you've heard about dental implants, but you're not sure if they're the right choice for you, please at 705-222-1001. While many people are good candidates for implants, there may be another type of tooth replacement that would suit you better. We'll be happy to arrange a consultation with Dr. Carpentier to discuss your tooth replacement goals and decide if dental implants offer the best solution in your case.